All orders are dispatched within 48 hours of receipt or 24 hours if you choose fast dispatch (Sun-Thurs*). We can send to you or direct to your loved one. We can also send to your hotel or other venue.

We use unbranded packaging to disguise the gift, and we do not enclose an invoice.
In the UK, we offer fully tracked and next day delivery services, as well as delivery on specified dates. UK delivery starts at just Free. And is 2-3 working days normally with Royal mail, We have express services just choose as an option at check out.
We deliver worldwide: Europe in 4-8 days and all other countries 7-11 days.
Our Delivery Promise
If for any reason we are unable to deliver your order on the day we have agreed, the total delivery charge will be refunded.
*we process orders during the normal working week – Mon to Fri, excluding bank holidays. Estimates are working days.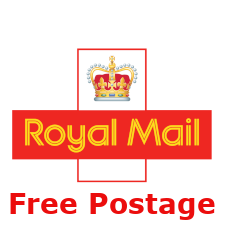 Free second class postage on all UK orders.